This story was originally published here.
Amazon (NASDAQ:AMZN) stock fell more than 20% from its peak during the recent market crash. That's not bad, all things considered, but investors still showed some concern about the company's business during the novel coronavirus outbreak. And to be sure, Amazon stock could take a marginal hit in some of its operations. Amazon Web Services may slow down its growth for a bit as many of its small-business clients struggle. Amazon's nascent advertising business will probably lose traction this quarter as well, given the falling ad spend thanks to the crisis.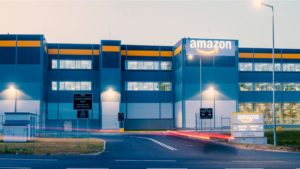 Source: Mike Mareen / Shutterstock.com
Investors worried about these factors, however, are missing the bigger picture. Amazon's core retail business will thrive within the current environment.
Both the online business and its Whole Foods grocery stores are ideal for the current stay-at-home reality. In fact, Amazon has become a lifeline delivering crucial supplies for millions of Americans. Other Amazon businesses, such as its streaming video and music services, benefit from the stay-at-home orders as well.
Let me put it simply: Never bet against Amazon.
The company has built a fantastic track record over the past 25 years, during both good times and recessions. The coronavirus will prove to be another shining moment in the company's storied history.
Editor's Note: To finish reading and see why, click here, click here.
65 Unique Ways ANYONE Can Make Extra Cash (Without Getting a Second Job)
Are you looking for great sources of real income, without having to get a second job?
Then keep reading, because author Neil George wants to send you his new book that profiles 65 simple ways to earn large amounts of work-free income.
…extra cash that you can collect ON TOP of your Social Security check…
…without messing around with crappy jobs. (Pizza delivery driver? No way.)
These are PROVEN cash-gushing strategies… the kind typically used by the wealthy elite.
And the best part…
Neil George has set aside copies of his book, Income for Life, and he's willing to send you a hardback version today, ABSOLUTELY FREE (just pay shipping).
(Just 517 copies left, so click here to claim yours before it's ripped away.)
Here's just a sample of what you can find inside:
Learn the secret of the $50,000 lump sum Social Security check. Seriously, it couldn't be easier!
Use what Neil calls the "F.H.A. Loophole" to get the government to pay your mortgage – PLUS receive hundreds in extra cash on top.(Page 217)
Collect $100s for pictures in Old Family Photo Albums! Believe it or not, there is an easy way to turn your old artwork/photographs into $100 bills (certain businesses are desperate). (Page 297)
Get paid every time your favorite song gets played on the radio! This little-known website allows you to tap into royalty payments every time your favorite song is played on the radio. Some lucky folks collect thousands of dollars a year! (Page 307)
Pocket upwards of $197 PER HOUR simply by taking a walk through the woods in the fall… or $137 while visiting your favorite beach in the summer… and many, many more!
Needless to say, this book has become highly sought after.
So if you don't claim your free copy of Income for Life today, we'll send it to the person behind you in line…