Ethereum (CCC:ETH-USD) is on the march on Monday, topping $4,000 for the first time. The push extended the cryptocurrency's year-to-date rise to more than 430%, versus a near 105% increase in the value of Bitcoin (CCC:BTC-USD).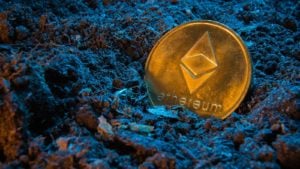 But don't say we didn't warn you. Ethereum (ETH) price predictions were featured in our coverage last week after market research firm FundStrat told clients to watch for a 2021 price target of $10,000 for ETH.
What's new is that now another prominent crypto voice, Megan Kaspar, co-founder of the digital asset investment firm Magnetic, has boosted her price target to the $8,000 to $10,000 price range by year's end.
Fundamentals Fuel Ethereum (ETH) Price Predictions
Recall that it was a week ago that the Ethereum price blew past the $3,000 threshold following an upgrade of the underlying Ethereum blockchain. As a quick recap, the blockchain moved from the current proof-of-work consensus process to proof-of-stake. Kaspar sees that development as a fundamental change for ETH.
So what does this mean for Ethereum (ETH) price predictions?
Full story on InvestorPlace.com