This story was originally published here.
So, has anything interesting happened to Tesla lately?
Unless you've been living under a rock, which might be a possibility given the pandemic climate we find ourselves trading in today, it's a safe bet that you've seen a story or two regarding the world's best hype man.
Tesla's stock move recently was nothing short of spectacular: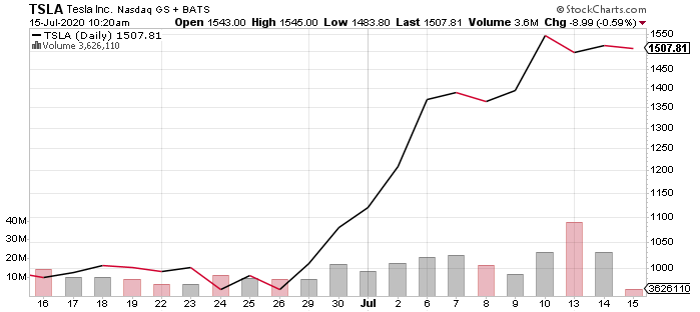 Was the move justified? Of course not.
The sentimental valuation spiked as nearly 40,000 Merry Men fanboys in Sherwood forest couldn't get enough of the stock.
After all, it's the popular bet these days, isn't it?
Why wouldn't they believe that?
Not long after the wild swing higher, some of Wall Street is screaming that Tesla's stock is going to move even higher. Piper Sandler boosted its price target to $2,322 earlier this week.
For the sake of the tulip holders at $1,794.99, let's hope the hype train finds a new round of suckers.
Just think, Tesla's market cap zoomed past $300 billion, surpassing Exxon's 2019 value, just pay no mind to the fact that Exxon generated almost 10 times more revenue than Tesla last year.
No, the sentimental traders expect to ride this "sure thing" to Mars… again.
But will they? Maybe not.
You see, Elon has a secret…
Editor's Note: Click here to keep reading.
Viral Video Is Freaking Out Billionaires
You might not believe what you're about to see is real, but I assure you the video has been left unedited.
There are no special effects and no trickery — this technology exists today, and it's about to turn the entire technology industry on its head.
And enterprising billionaires everywhere are racing to get their hands on it.
Bill Gates calls it "the holy grail" of modern technology, and he's spent over $690 million to bring this tech to Microsoft.
Jeff Bezos has shelled out over $871 million doing the same for Amazon.
And Google has outdone them all, pouring over $3.9 billion into this technological breakthrough.
This is a once-in-a-lifetime opportunity that you don't want to miss.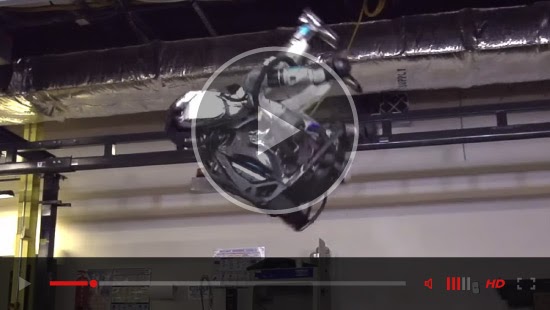 Click here to get all the details. 
Sincerely,

Jason Stutman
Investment Director, Technology and Opportunity