If you ever needed assurance that the global economy is getting back on its feet, look no further than lumber stocks.
At the start of the pandemic, housing suffered the most as consumers saw their disposable incomes evaporate. However, after a minor blip, it's business as usual.
Part of that has to do with the nature of the pandemic, but the U.S. government also deserves a lot of credit.
When the virus struck in full force, mills had to stop production. Meanwhile, quarantining Americans took the opportunity to go to their local Home Depot (NYSE:HD) and Lowe's (NYSE:LOW) to purchase materials for do-it-yourself projects.
Fearing a recession, the Federal Reserve also lowered interest rates, leading to a housing boom.
The combination of all these initiatives led to an explosion in lumber demand. And even though the industry is trying to cope with demand — U.S. timber production in February reached a 13-year high — there is an insatiable appetite for lumber.
In March, U.S. housing starts bounced back, hitting their highest level since 2006. According to government data, residential starts increased 19.4% to a 1.74 million annualized rate.
It's also worth noting that Federal Reserve Chair Jerome Powell has outlined that most Fed policymakers don't see raising interest rates until 2024.
That should keep mortgage rates low and help sustain construction activity.
Against this backdrop, lumber stocks become an increasingly enticing way to play the red hot housing trend.
Let's take a look at seven companies in this sector that are making waves:
Lumber Stocks: UFP Industries (UFPI)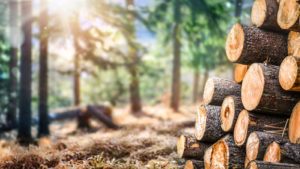 UFPI is a financially strong company that is riding the lumber boom.
In the first quarter of 2021, the lumber company reported record net sales of $1.83 billion and record net earnings of $103 million, year-on-year increases of 77% and 157%.
Usually, first-quarter performance is limited by seasonality. However, the state of the market is as such that UFPI succeeded in having its best-ever quarter.
A big factor is the price of lumber. According to Random Lengths, the price per thousand board feet of lumber soared to an all-time high of $1,188 last week, despite record production.
At some point, the lumber boom will end and lumber prices will fall. However, this company is a solid performer that has done well for a while now.
In the last five years, the bottom line and the top line have grown by 11.9% and 22.0%, respectively. For me, that is the sign of an all-weather company.
You add eight years of consecutive dividend growth, and you have all the makings of one of the best lumber stocks out there.
Lumber Stocks: Weyerhaeuser (WY)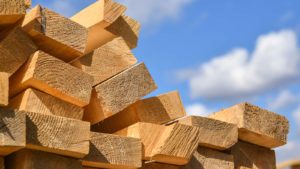 Weyerhaeuser is one of the largest private owners of timberland, but surprisingly, the company is up just 17.6% year-to-date.
However, that is about to change as the company gears up for its first-quarter earnings report. Citi believes the Seattle, Washington-based company will deliver big numbers next week chiefly due to skyrocketing lumber prices.
It makes sense, considering the lumber boom. However, writing this one off is folly. Weyerhaeuser is one of the most consistent performers in the space, one that has done well through thick and thin.
Just look at the fundamentals. In the last six quarters, the lumber company beat Wall Street analysts' consensus earnings estimates four times, per CNBC data. In the past year, the company saw sales increase by 13.5% and EPS grow by 118.4%. The dividend yield is also pretty solid at 1.7%.
I would wait for the stock to dip and then buy WY stock.
PotlatchDeltic (PCH)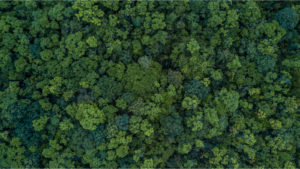 Readers of this space know that I am a stickler for real estate investment trusts, or REITs, thanks to their stable income potential.
However, most of the time when investors think about REITs, they imagine commercial or residential real estate.
However, PCH is a curveball that is primarily focused on wood products. Much like the other members of this list, the company has done well during the pandemic-induced lumber shortage.
The company operates in three segments. The first is Timberlands, consisting of 1.8 million acres of timberland representing 83 million tons of timber inventory.
Then we have the Wood Products segment, which includes seven manufacturing facilities.
Finally, we have the Real Estate segment with up to 120,000 acres up for sale. This segment also includes 4,800 master-planned community units in Little Rock.
When you compare and contrast PotlatchDeltic with some of the other companies on this list, you will find that the company has returned enormous value to shareholders in the last five years.
From 2014 through 2020, the REIT distributed $605 million in dividends and repurchased shares worth $46 million.
During the same period, the company spent $1.8 billion on acquisitions, and $266 million on capital expenditures, resulting in the addition of 730,000 acres and a jump in revenue to $1.04 billion from $599.1 million.
Essentially, the company's aggressive acquisition strategy is paying dividends due to the lumber shortage. Management deserves a pat on the back and this stock deserves a position in your portfolio.
Full story on InvestorPlace.com