As the stock market goes through a seasonally weak period, real estate investment trusts (REITs) are starting to look like a safer bet. A REIT is a company that owns income-generating real estate that includes residential, commercial or industrial properties. REITs are usually regarded as defensive stocks as they tend to be resilient and stable regardless of how the overall market performs.
With a potential double-digit market correction looming around the corner, investors need to make a list of safety stocks that can hold up as the market declines. Therefore, let's discuss seven REITs to buy now in uncertain times.
REITs have performed impressively so far in 2021 amid inflation concerns. The Dow Jones US Real Est Invest & Services Index has returned more than 19% year-to-date (YTD). By comparison, the S&P 500 index is up around 15.7%. In fact, real estate stocks offer a hedge against inflation due to their ability to raise rents. Data from the National Association of Real Estate Investment Trusts (NAREIT) highlights that as an asset class, real estate outperforms the S&P 500 Index 80% of the time during periods of high inflation.
In addition, REITs generate significant income for shareholders, as they are required to pay out at least 90% of their taxable income to their shareholders. As I write, the 10-year U.S. Treasury yield is around 1.5%. And the dividend yield of S&P 500 is 1.3%. However, REITs generate about double those amounts, between 2.7%-3% on average, making them one of the market's top income-generating sectors.
So, with that information, here are seven reliable REITs that income investors can count on in turbulent times.
Now, let's dive in and take a closer look at each one.
American Tower (AMT)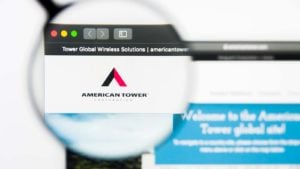 52-Week Range: $197.50 – $303.72
Dividend Yield: 1.98%
Boston, Massachusetts-based American Tower owns and operates more than 214,000 cell towers throughout the U.S., Asia, Latin America, Europe and the Middle East. The cell tower REIT leases space on its towers to wireless service providers, which then install equipment on these towers to support their wireless networks.
American Tower announced second-quarter results in late July. Revenue surged 20% year-over-year (YOY) to 2.3 billion. Net income came in at $746 million, or $1.65 per diluted share, compared to a net income of $446 million, or $1 per diluted share, a year ago. Cash and equivalents ended the period at $2 billion.
On the results, CEO Tom Bartlett remarked, "In addition to delivering double-digit growth in AFFO per Share and 15% dividend growth, we added nearly 27,000 sites through our Telxius Towers acquisition in the quarter, augmenting American Tower's position as a leading independent provider of communications real estate in Europe."
American Tower is one of the infrastructure stocks well-positioned to benefit from the Biden administration's $1 trillion spending bill. Demand for communications infrastructure continues to expand globally due to the exponential increase in mobile data traffic. The 5G rollout is another strong tailwind expected to bolster wireless provider infrastructure investment over the coming years.
AMT stock also offers one of the industry's safest and fastest-growing dividends. The stock hovers at $265 territory. It's up 18% this year. However, valuation is not cheap. The shares trade at 51 times forward earnings and 15 times trailing sales. A potential decline toward $250 would improve the margin of safety.
Annaly Capital Management (NLY)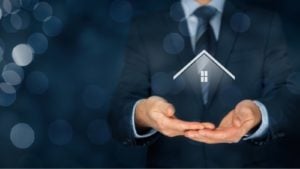 52-Week Range: $6.92 – $9.64
Dividend Yield: 10.35%
New York-based Annaly Capital Management is one of the nation's leading mortgage REITs (mREITs), which "provide financing for income-producing real estate by purchasing or originating mortgages and mortgage-backed securities (MBS) and earning income from the interest on these investments."
Annaly generates almost all of its revenue from the spread between interest generated from its assets and interest payments made on its loans. The mREIT issued Q2 results in late July. GAAP net loss came in at $296 million, or 23 cents loss per diluted share, compared to a GAAP net income of $856 million, or 58 cents per diluted share, in the prior-year quarter. Earnings available for distribution stood at 30 cents per average common share.
CEO David Finkelstein cited, "We proactively reduced leverage and the size of our portfolio while increasing liquidity to preserve capital for more attractive investment opportunities throughout the balance of the year. Despite the more conservative posturing, we generated robust earnings for the quarter well in excess of our dividend."
Thanks to the ongoing economic recovery, mortgage REITs are currently in the sweet spot of their growth cycle. Management expects to see an increase in the company's net interest margin over the coming months. Moreover, Annaly invests almost exclusively in agency securities backed by the federal government in the event of default.
Annaly has averaged a dividend yield of about 10% over the past two decades. NLY stock hovers around $8.50, around where it was at the end of last year. Between its potential upside and double-digit yield, Annaly may be one of the most reliable companies out there that can beat inflation over the long run. The shares trade at just above eight times forward earnings and 3.36 times trailing sales.
Innovative Industrial Properties (IIPR)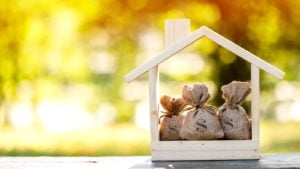 52-Week Range: $112.25 – $253.61
Dividend Yield: 2.63%
Park City, Utah-based Innovative Industrial Properties is a REIT that focuses on industrial properties leased to state-licensed operators for regulated cannabis facilities.
IIPR issued Q2 results in early August. Revenue increased 101% YOY to $49 million. The company reported a net income of $29 million, or $1.17 per diluted share, compared to about $13 million in the prior-year period. Cash and short-term investments stood at almost $806 million at the end of the quarter.
Innovative Industrial Properties serves as a source of capital by acquiring medical marijuana cultivation and processing facilities and leasing them to medical-use cannabis operators. It has completely leased its rentable space with an average lease length of over 16 years, so the REIT boasts a predictable cash flow over the next decade. Additionally, as banks and credit unions decline to offer marijuana stocks essential financial services, IIP works with these multistate operators with its sale-leaseback program.
IIPR is a rapidly-growing income stock that has increased its dividend payout by more than 600% over the past three years. With that in mind, it currently supports a 2.63% dividend yield. The shares hover around $230, gaining 83% over the past year and 25% YTD. IIPR stock also trades at 33 times forward earnings and 35 times sales.
Full story on InvestorPlace.com