The apparel industry was among the economic sectors hardest-hit by the novel coronavirus pandemic. It couldn't have come at a worse time, when apparel and footwear retailers were stocking their shelves for the hugely profitable spring season. However, as consumer spending begins to rebound, investors can start adding apparel stocks to their portfolios again.
The pandemic has accelerated digital trends, thereby impacting several industries across the board. As shoppers shunned malls and department stores, apparel sales shifted online. Trends such as eCommerce and data analysis will play a huge part in the sector as we progress. Storefronts are likely to be reduced significantly by most apparel companies to focus on their online presence. Moreover, expect a direct-to-consumer model to be employed by retailers to maximize their margins.
That said, let's take a look at three of the most resilient and promising apparel stocks on the market today.
Apparel Stocks: Nike (NKE)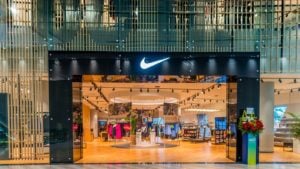 Nike is one of the most valuable brands globally, and its swoosh logo is unmistakable to consumers around the globe. Despite its brand equity, though, the pandemic has not been kind to the company. However, with the pandemic on its last legs and a few tailwinds, NKE stock is on the comeback trail.
Two pre-coronavirus catalysts for Nike were its massive growth in China and its success in the health and fitness niche. Revenue gains from the Chinese market grew by over 20% sequentially in the past eight quarters before the pandemic. This is due in part to China's incredible GDP growth rates in comparison to other countries. Moreover, the company will benefit from pent-up demand for health and fitness, which the pandemic has bolstered.
Earnings performance has been hampered significantly by the pandemic, but the company has shown signs of recovery in the past couple of quarters. A key strategy for growth will be its mixed-channel commerce strategy. CEO John Donahoe states that Nike experienced 80% growth from February to November 2020. Therefore, the company has multiple catalysts to lead it out of the pandemic rut.
Apparel Stocks: Lululemon Athletica (LULU)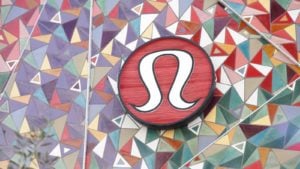 Yoga apparel specialist has been a juggernaut in the athleisure space for several years now. It had delivered double-digit percentage sales growth in the past five years before it was stopped in its tracks by the pandemic. However, the pandemic has only proven to be a temporary roadblock in its incredible growth story. LULU stock has been resilient and has grown by 23% in the past 12-months.
Lululemon has been killing it in the past couple of quarters. Its revenues have grown by double-digit percentages on a year-over-year basis in each of the quarters. In its fourth-quarter for fiscal 2021, its comparable revenues were up by 21% and 22% on a constant dollar basis. Additionally, direct consumer sales shot up by a fantastic 94% from the same period last year.
Moreover, there was a 47% jump in international sales. Operating and Gross margins were at an impressive 26.9% and 58.6%. These results have buffed up top and bottom-line projections for this year. Hence, with a robust pathway ahead, LULU stock is one to watch out for this year.
Full story on InvestorPlace.com