This story was originally published here.
It may seem hard to believe but the big S&P 500 Index is just 6% or so from all-time highs.
Other big indexes — like the tech-centric Nasdaq Composite — are already putting in record highs this summer.
That begs the question: How long can stocks stay at those lofty levels?
The answer may surprise you!
Turns out all-time highs aren't a rare anomaly for the stock market. In fact, they're the market's "normal mode."
The S&P 500 has spent about 60% of all trading sessions within 10% of an all-time high over the past six decades.
Contrary to popular belief, stocks don't start some kind of crash-countdown timer once a new high-water-mark gets set in the S&P 500…
Editor's Note: Click here to keep reading.
Dear Reader,

If you're invested in any 5G stocks right now…

Or if you've ever even considered investing in 5G…

You should know that Apple's working on a project that could be far bigger than the iPhone.

And investors who act now could have a real shot at life–changing profits from this coming $260 billion revolution.

First, you need to know what's expected to take place on July 28.

That's when my colleague predicts a shocking announcement could be the beginning of Apple's next tech revolution…

It all has to do with the patent you see here: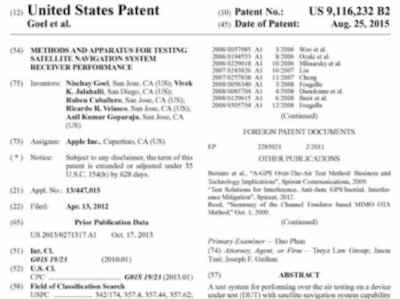 Don't wait — you only have a few days left to prepare…

Click here for the urgent details.

Sincerely,
Matt Insley