This story was originally published here.
One chart caught my eye this week. I'm sharing it with you today because it tells me the stock market's recovery has come too far too fast.
My pattern analysis tells me the S&P 500 Index is set for a possible 10% correction in the next two months.
And traders should be looking for a chance to profit from the downside.
This is Chicago Board Options Exchange (CBOE) put/call index. It shows the ratio of CBOE put option volume divided by CBOE call option volume for stocks and indices, such as the Dow Jones Industrial Average, Nasdaq, Russell 2000 Index, S&P 500 Index and S&P 100. I know that's a lot of description, but basically it shows us what traders are expecting to happen in the near future.
I use this chart to pinpoint extremes in market sentiment.
That's because put and call options are tools that allow traders to bet on a stock's direction. Puts are bearish bets. Calls are bullish. When you break it down, it turns out it's pretty simple.
Think of the put-to-call ratio as the bear-to-bull ratio.
I highlighted this ratio on the Nasdaq 100 Index back in January. That was just a few weeks before the market collapsed.
This time I'm focusing on more than just the tech-heavy Nasdaq stocks.
But the same trend applies: When the ratio reaches an extreme, stocks are due for a reversal.
It's happening again right now…
Editor's Note: Click here to keep reading.
Famed Tech Genius Stuns Host With "Forecast of the Decade"
Dear Reader,
Which company will become the next Apple, Google or Netflix?
Technology expert Ian King believes he has found it.
It's a $1 billion tech company that makes a unique device… a device that's at the epicenter of a breakthrough technology that's poised to surge into a $12 trillion behemoth in the years ahead.
If only a small portion of this windfall flows its way, this company's stock price will go through the roof.
See Ian's new interview for full details…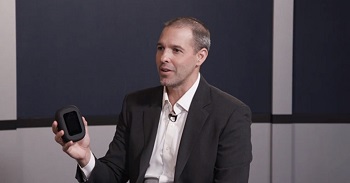 Watch It Now to Find out What This 
Device Is and How to Profit.
Six months from now, you'll look back and be glad you did.
Sincerely,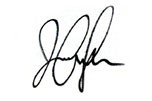 Jessica Cohn
Editorial Director, Banyan Hill Publishing