This story was originally published here.
It's official. It took 126 days after plunging to its 52-week low on March 23 for the S&P 500 to set a new all-time closing high of 3,389.78.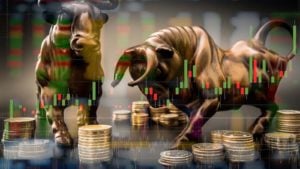 Source: Shutterstock
This is the fastest the S&P 500 has ever recovered from a bear-market pullback. The previous record was 310 days, and the average recovery has taken a whopping 1,542 days.
Needless to say, 2020 continues to shock and surprise.
Great … so the S&P 500 has erased all of its novel coronavirus losses. Now what?
We think the index is going to continue moving higher for three reasons…
Editor's Note: Click here to keep reading.
Radical new battery could dismantle $75 TRILLION oil markets
Dear Reader,
Check out this incredible demo.
It's pretty crazy stuff.
It's of a mind-blowing new type of battery insiders are calling a "paradigm shift" in energy technology…
Even going so far as to call it the "Quantum Battery" because the properties it exhibits are so miraculous.
In fact, it's proven to be such a game-changing force that some of the most powerful oil and gas corporations in the world are terrified of this breakthrough and what it's going to do to disrupt their industry.
To them, the writing is on the wall.
It's either embrace this new technology or become obsolete.
The U.S. Department of Energy has already classified this innovation as a "critical need" for the mass adoption of electric vehicles — as it finally promises to dramatically reduce our reliance on foreign oil.
At the heart of this revolution, one tiny company — less than 1/1000th the size of General Motors — is gearing up to drive the commercialization of this technology…
Folks who get in on this breakthrough now, BEFORE it's rolled out on a mass scale, will have the chance to be a part of the single largest legal creation of wealth of the last 25 years…
Sincerely,
Matt McCall
Editor, Matt McCall's Investment Opportunities