This story was originally published here.
Employers have found new ways to save money by deploying technology to keep their workforce connected for much less than the price of office space. Many folks who have been working from home are likely to stay there…
People who have used telehealth for the first time are more likely to keep doing so in the future. Why go wait in the doc's waiting room when you can see a doctor from the comfort of your own home?
Students who have learned from home are finding that a virtual classroom is often as good as, if not better than, a physical one…
COVID-19 is changing how we live right now AND it's also changing how we will live forever after.
Objects that people touch frequently are now regularly sanitized. People avoid touching surfaces that might harbor hidden traces of the coronavirus as best they can.
They always wipe down the shopping cart handles when I stop at the local Costco — and no mask, no service!
It's changing how we engage in commerce in other ways, too.
Curbside pickup became common this year as a way to reduce crowds, avoid interaction and slow the coronavirus spread. People are doing a lot more delivery and takeout instead of dining in. And if restaurants are open, it's often while enforcing reduced seating capacity to maintain spacing among guests.
One of the biggest problems: dirty money…
Editor's Note: Click here to keep reading.
Trump's 5G Promise
Dear Reader,

"The race to 5G is a race America must win… It's a race that we will win."

That's President Donald Trump's commitment to 5G technology.

And he's not backing down…

In March, he signed the Secure and Trusted Communications Networks Act — new legislation that doubles down on his commitment to making America No. 1 in 5G.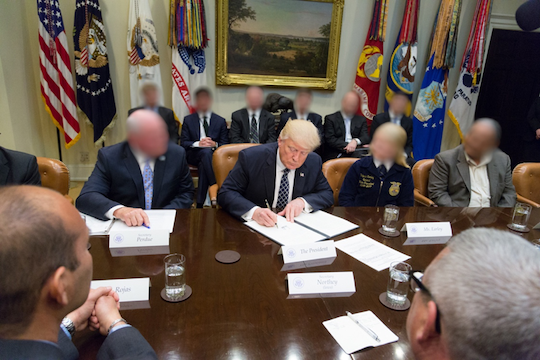 Simply put, 5G has so much power behind it — and so many hundreds of BILLIONS of dollars are at stake…

It's almost guaranteed to mint a whole new crop of American millionaires.

That's why we put together this simple, three-step blueprint for making a fortune from 5G.

But you want to act NOW.

My research indicates that 5G stocks could go vertical as soon as May 1.

Click here now to see how to stake your claim.

Regards,

Matt Insley
Publisher, St. Paul Research