This story was originally published here.
Alphabet (NASDAQ:GOOGL, GOOG) Hasn't had what you could call a banner year. Goog stock has given back all of its year-over-year gains, but when other companies are doing so much worse, it's a bit of a bright stop.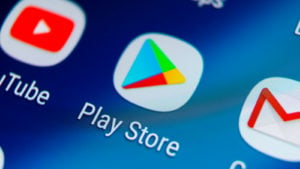 Source: BigTunaOnline/Shutterstock.com
Large-cap tech stocks have shielded shareholders from the brunt of the pain being doled out this year. The so-called FAANG gang have enjoyed rapid-fire recoveries while many small-cap stocks continue to struggle.
Again, Alphabet hasn't zipped to new record highs like Amazon (NASDAQ:AMZN) and Netflix (NASDAQ:NFLX), it is holding its own ahead of next week's earnings report. Today we're taking a fresh look at GOOG stock and offering up two trade ideas for bulls.
You can see the widening gap between tech behemoths and small caps by comparing the Nasdaq-100 and Russell 2000. Consider the following overlay of the PowerShares QQQ Trust (NASDAQ:QQQ) in candlestick form and the iShares Russell 2000 Index (NYSEARCA:IWM) as a line chart.
I was surprised to discover they've actually been tracking each other quite well since rebounding off the March lows. QQQ is up 28%, while IWM is up 26%. But it's the distance from their respective 52-week highs that makes the big difference.
Tech stocks have aggressively clawed their way back and only need to rally another 13% to get back to their peak. In contrast, IWM needs to run another 41% before returning to its January high.
Editor's Note: To keep reading and see how to trade GOOG, click here.
65 Unique Ways ANYONE Can Make Extra Cash (Without Getting a Second Job)
Are you looking for great sources of real income, without having to get a second job?
Then keep reading, because author Neil George wants to send you his new book that profiles 65 simple ways to earn large amounts of work-free income.
…extra cash that you can collect ON TOP of your Social Security check…
…without messing around with crappy jobs. (Pizza delivery driver? No way.)
These are PROVEN cash-gushing strategies… the kind typically used by the wealthy elite.
And the best part…
Neil George has set aside copies of his book, Income for Life, and he's willing to send you a hardback version today, ABSOLUTELY FREE (just pay shipping).
(Just 517 copies left, so click here to claim yours before it's ripped away.)
Here's just a sample of what you can find inside:
Learn the secret of the $50,000 lump sum Social Security check. Seriously, it couldn't be easier!
Use what Neil calls the "F.H.A. Loophole" to get the government to pay your mortgage – PLUS receive hundreds in extra cash on top.(Page 217)
Collect $100s for pictures in Old Family Photo Albums! Believe it or not, there is an easy way to turn your old artwork/photographs into $100 bills (certain businesses are desperate). (Page 297)
Get paid every time your favorite song gets played on the radio! This little-known website allows you to tap into royalty payments every time your favorite song is played on the radio. Some lucky folks collect thousands of dollars a year! (Page 307)
Pocket upwards of $197 PER HOUR simply by taking a walk through the woods in the fall… or $137 while visiting your favorite beach in the summer… and many, many more!
Needless to say, this book has become highly sought after.
So if you don't claim your free copy of Income for Life today, we'll send it to the person behind you in line…